Self-Managed MDM: Challenges & Solutions for Success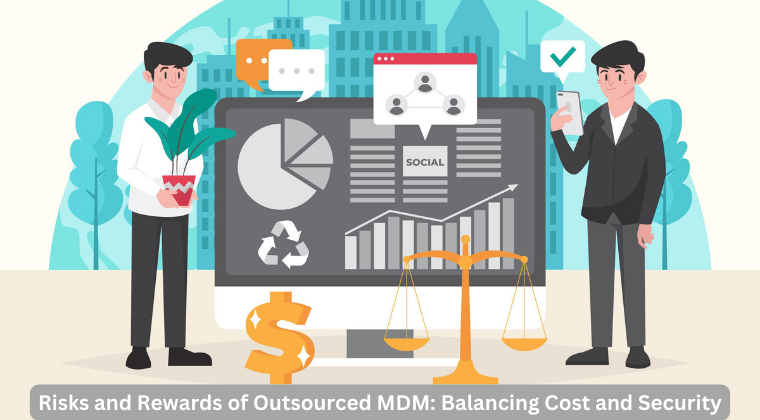 As more businesses are moving towards the adoption of mobile technology to perform their operations, the significance of employing efficient has increased rapidly. Organizations of all sizes are now embracing the trend of remote working and allowing their workforce to use mobile devices to perform their designated tasks.
Self-managed MDM solution provides greater control and flexibility over the mobile devices used in organizations but also poses several challenges that must be considered properly gain the maximum advantage of this technology.
This article sheds light on the challenges of in-house MDM solutions and suggests some solutions and best practices for dealing with the issues.
Challenges Associated With the Self-Managed MDM Solution
provides an effective approach to handling numerous mobile devices connected to the corporate network. However, there are several concerns associated with the MDM solution that are discussed below.
Complexity: In an organization, employees use a huge variety of mobile devices with different configurations, OS version, firmware, apps, and settings due to which it becomes challenging to deploy and configure that supports all these devices. Each device comes with unique settings and features that need to be configured properly if MDM software support a wide range of devices. Moreover, managing their updates is also a cumbersome task for IT staff at later stages.
Technical Expertise: Another important challenge in deployment and maintenance of self-managed MDM is the lack of technical expertise. To manage on-premises MDM solutions, organizations need technical insights to install, configure, operate, and maintain MDM software. The skilled employees must be dedicated to this solution and gain its benefits.
Scalability: Since the organizations expand with time and ass more devices, it becomes cumbersome for organizations to scale the MDM solution and fulfill their growing demands.
Data Management: Mobile devices generate, store and process a huge amount of data on daily basis therefore MDM solution must be configured and handled properly to secure such big data for ensuring security and privacy. The organizations must deploy robust policies and controls to make sure that data is controlled and protected.
Integration: To gain advantage of MDM solutions, it must be integrated with other solutions implemented in an organization. This integration is important for usability as it ensures that the data remains consistent across all the platforms, applications, and systems.
Best Practices to Address Challenges
Following are some of the solutions and best practices that could be implemented to address the concerns associated with self-managed
Comprehensive Policy: Firstly, higher management should devise a detailed MDM policy stating the rules to use the software in the organization. The MDM policy must include procedures for terminating access, reporting lost device, and wiping its data.Moreover, it should clearly define the acceptable use criteria, data management principles and security controls that should be implemented and maintained by the IT team.
Training: Organizations must invest in training employees to configure and manage MDM solutions. It should hire technical staff or designate some of the existing IT staff members to equip them with the technical expertise required to manage MDM solutions.
Maintenance: Organizations must devise proper plan for updating and updating MDM solution and mobile devices regularly to avoid downtimes and security issues. This plan should include the preferred time for installing update when employees' activities are minimal to avoid disruption.
Continuous Monitoring: It is an effective strategy to help organizations in . Proper analysis of network traffic, devices activities, and periodic review assists team to detect potential cyber threats so that appropriate actions can be taken to deal with the risks.
Integration: The corporates should prioritize integration of MDM with other enterprises solutions to ensure seamless operations, improve efficiency, and reduce the workload of IT team.
In short, self-managed MDM solutions assists organizations to manage their devices properly. However, some concerns need to be addressed for effective implementation of MDM solution. By addressing challenges associated with self-managed MDM solutions, organizations can leverage from its benefits.