Choosing the Right MDM Solution: Tips for Your Business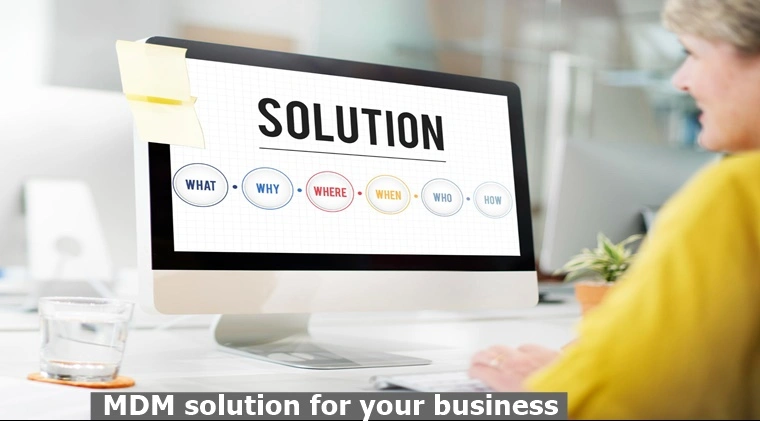 Introduction
In this information age, mobile devices have now become a vital tool for business organizations. Corporations now rely on mobile devices to share information and perform daily life business activities. Such increased use of digital devices in workplaces requires devices to be secure and managed effectively. To resolve these concerns, organizations are now moving towards Mobile Device Management (MDM) solutions that can help in managing personal or corporate-owned mobile devices in accordance with the enterprise's SOPs, policies, and regulations.
There are several MDM solutions present in the market and choosing the most suitable MDM software for an organization is quite challenging. This article discusses important metrics that must be considered while selecting an MDM solution.
Identify business requirements:
First of all, it is very important to identify the business needs and the functionalities an MDM software should provide to fulfill objectives. Some important factors that require attention are enlisted below.
Number of devices that need to be managed
Types of devices, platforms, OS, and other important configurations
Level of control required to achieve business goals
Security features that are essential for your organization
Applications that must be managed by MDM solution
The MDM software provides numerous features that enable the IT team to have full control over the device and manage all its configurations and apps.
Ease of use
Secondly, it is very important to consider that MDM solutions must be flexible and easy to use since the most advanced security solution becomes useless if they couldn't be configured and implemented effectively. Moreover, the MDM solution must be simple so that extensive training for employees should not be required. Keeping all these factors in mind, it is important to consider the following important metrics while choosing an MDM solution.
Is device enrolment simple and user-friendly?
How well-organized and ergonomic is the administrative dashboard user interface?
Is device control intuitive and comprehensive?
Is navigation between different tabs easy and insightful?
What type of mobile devices do you expect to use in the future?
Enrollment type
Another important factor that must be considered while selecting an MDM solution for your organization is the type of devices your company uses for performing work-related tasks. If the policy of corporate supports BYOD, then MDM should support enrolment for personal devices. If data is of sensitive nature and the organization requires full control over the devices then it must choose MDM software supporting corporate-owned devices enrolment.
Data security requirements
In today's business world, organizations belonging to different sectors have varied compliance and security requirements that must be taken care of while choosing an MDM solution.
How sensitive is the data to be shared among different devices?
Does the organization need to comply with legislation related to security and privacy?
Does your organization require containment features?
Is it important to maintain log records for auditing?
Does your organization require data encryption policies to encipher all the information either at rest or in transit?
Does your organization need to employ remote wipe capabilities in case the device gets lost or stolen to combat security attacks?
Does your organization need to implement two-factor authentication approaches?
Consider steps taken to deploy apps on employees' devices
Consider password policies including expiration, complexity, and timeout session in case of inactivity
Management capabilities
It is essential to think about all the functionalities that your organization requires to manage its mobile devices. Some important factors are enlisted below.
The user location must be tracked to perform different functionalities like geofencing, remote wipe, etc.
What type of auditing capability does your organization require?
Does your organization need functionality to proactively identify abnormal behavior so that potential security threats must be mitigated?
Do you need to run custom-built applications?
What mechanisms do you require to secure your apps?
What type of apps do you use currently or expect to use in the future?
Compatibility and Deployment
The next important step that requires proper consideration is compatibility issues. It is important to note that the MDM solution to be selected must provide support for different types of devices used in an organization. For instance, if the organization has iOS and Android devices, then MDM software must support these two platforms. Furthermore, the deployment steps either cloud-based or on-premises must be carefully considered while choosing an MDM solution.
Pricing
Last but not the least, it is another important factor to look for while selecting an MDM solution. In this case, it is important to evaluate all the costs regarding ownership or subscription, implementation, configuration, training, and other maintenance costs.
Conclusion
Selecting a correct and suitable Mobile Device Management solution is extremely important to carry out business activities in the most secure and manageable way. Therefore, all these factors must be considered before selecting a solution to gain its maximum benefit.