Convert Windows 10 Device into any type of Locked-Down Environment
VantageMDM Kiosk solution is perfect for businesses that need to lockdown Windows devices. Whether you're running a POS system, a digital signage display, or any other type of locked-down environment, Windows 10 kiosk mode is the perfect solution. With VantageMDM, it's easy to configure and manage your Windows kiosks.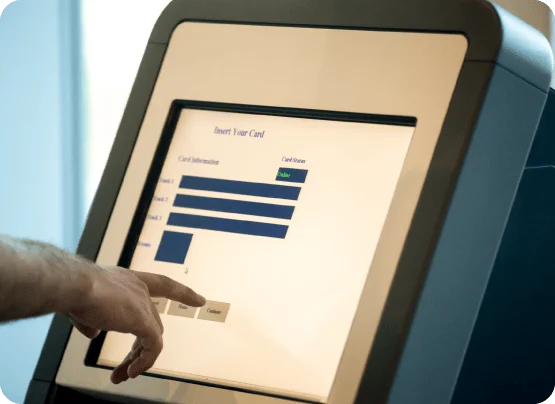 Designed for Industries of All Sizes
From small businesses to large enterprises, VantageMDM offers the perfect Windows 10 kiosk solution for any organization. Our easy-to-use platform makes it easy to configure and manage your Windows devices, regardless of size or complexity.
The Windows 10 Kiosk Features That Matter
Keep Windows devices locked to business apps and create a more secure, efficient device experience with the following features.
Single and Multi App Kiosk
You can set up single or multi app kiosk depending on your requirements.
Whitelist and Blacklist of Websites
Allow only specified sites to be accessed by using white and black lists of websites.
Browser Security Settings
Configure browser security settings related to cookies, javascript, hardware access and so on.
Remote App Distribution
Remotely distribute and update apps across all devices.
Remote Screen View
View screen of Windows 10 devices remotely to provide technical support.
Hardware Controls and More!
Restrict access to bluetooth, USB, SD card, camera and much more!
Stay Ahead of The Curve With VantageMDM
VantageMDM offers customized device management solution for schools and businesses. The kiosk feature is developed to limit non-work-related application usage and, in turn, prevent device misuse and distraction.