Application of MDM in the retail industry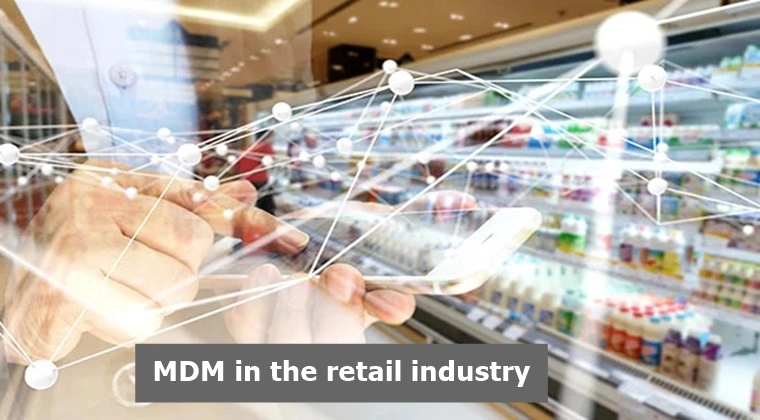 With the introduction of Information and Communication Technology (ICT) in businesses, the retail industry has become highly competitive and is constantly evolving to meet the requirements of customers. The purchasing habits of customers have been changing over the last few years as they prefer online stores to shop over conventional 'bricks and mortar' due to the convenience and comfort they provide.
In online shopping, customers can find a cost-effective product after spending a few minutes searching for an item, considering customers' reviews, and making comparisons of similar products offered by different retailers.
When it comes to the retail industry, customer experience and satisfaction are quite important as it drives the sales of this sector, and hence a huge amount of the budget is allocated to it. To improve customer engagement, more and more enterprises are now deploying numerous mobile devices in stores to improve sales and make shopping a seamless experience.
However, on the flip side, the remote device management system is extremely important as unmanaged devices can put the company's data, operations, and critical assets at stake. Mobile Device Management (MDM) solution emerges as an optimal solution to handle employees' devices while offering a smooth buying experience. By using MDM, retailers can ensure that the devices are only used for authorized business purposes and prevent employees from accessing or using unauthorized apps or websites. The applications of MDM in retail are discussed below.
Remote Device Management System:
Mobile Device Management (MDM) software can help with remote troubleshooting in the retail industry by providing IT staff with the ability to monitor and manage mobile devices remotely. This allows IT staff to quickly identify and resolve issues that may arise with the devices, which eventually helps in reducing downtime and ensuring that employees have the tools they need to provide excellent customer service. Some of the specific remote troubleshooting capabilities that MDM application can provide include:
Remote device access: IT staff can remotely access the devices to troubleshoot and resolve issues, even if the device is not physically in the same location.
Remote device wipe: If a device is lost or stolen, IT staff can remotely wipe the device to ensure that sensitive customer information is not compromised.
Remote app management: IT staff can remotely manage the apps that are installed on the devices, which can help to ensure that the devices are running the latest software and security updates, and troubleshoot issues with specific apps.
Remote device lockdown: If a device is lost or stolen, IT staff can remotely lock the device to prevent unauthorized access.
Remote device and usage reporting: IT staff can monitor the device usage, including how often they are being used and for what purposes, which can help identify any potential issues, inefficiencies, and opportunities for improvement in the customer service process.
App management:
MDM software can help retailers by providing an efficient way to deploy and manage apps on mobile devices used in the retail industry, which can help to improve the security, efficiency, and productivity of the devices.
Using MDM application, IT admin can deploy apps to specific devices or groups of devices, which can save time and ensure that all devices are running the same, up-to-date software. This can be helpful when introducing new tools or updates in the retail environment.
Similarly, it provides administrators an opportunity to manage the apps that are installed on the devices, including enforcing specific versions of apps and remotely wiping specific apps from the devices if necessary. This can help ensure that the devices are only running authorized and up-to-date software, which helps to minimize the risk of vulnerabilities and data breaches.
Compliance:
To ensure compliance with international regulations, Mobile Device Management solution (MDM) offers security features such as encryption, remote wiping, and device lockdown. These features can help ensure that sensitive customer information is protected and can be easily removed from lost or stolen devices, which can help retailers comply with data protection regulations like GDPR and PCI-DSS.
Likewise, MDM software enables administrators to manage and monitor devices remotely. This allows IT staff to ensure that all devices are running the latest software and security updates, which can help to prevent vulnerabilities and comply with regulations around device security.
Kiosk mode:
The kiosk mode offered by MDM application can help organizations in improving customer productivity. It ensures that employees use the devices for authorized business purposes only. By locking the device down to specific apps, such as a point-of-sale or customer assistance app, employees will not be wasting time with non-work-related activities, which can lead to faster and more efficient service for customers.
Moreover, the kiosk mode plays a vital role in providing a more streamlined and intuitive user experience. By only displaying the apps that are relevant to the task at hand, customers can easily find the information or services they need, which can help reduce frustration and increase their satisfaction.
Device configurations:
Configuration management is a key component of MDM software, and it allows retailers to centrally manage and control the settings and configurations of all mobile devices used by their employees. This includes things like device policies, Wi-Fi configurations, software updates, and security settings. By centrally managing these settings, retailers can ensure that all devices are configured correctly and securely and that they are in compliance with the company's IT policies.
Point of Sale (POS):
Using the MDM solution, stores can convert traditional mobile devices to POS and thus do not need to buy a separate dedicated device for sales. Instead, the kiosk mode of MDM can enable POS application by locking all other features of the device.
MDM can be used to remotely control and manage the content that is displayed on digital signage systems, which helps retailers to update promotions, advertisements, and other information in real time. Retailers can use MDM to schedule content, set playlists, and even remotely control the brightness and contrast of the screens.
Digital signage:
In retail, advertisement is a key factor in running a successful business. Therefore, the kiosk mode of MDM can help in converting traditional mobile devices into digital signage to display images, ads, and videos. With the help of the remote-control feature of MDM, the content can be changed from anywhere with a single command.
Retail industry is very wide and that is why it needs a major platform that can handle all the data and system. That is where the MDM software plays a significant role in managing the data, making choices, and helping in providing the best customer experience.